MISSION
Helping young professionals take each next step in their careers, from their first side job during their first year of study to their first full-time job after graduation.
---
VISION
To match next-generation talent with (future) unicorns.
JOPP STUDENTS & GRADUATES
Jopp is a Candidate Focused Talent Management Agency. We help both active students and starting young professionals with career planning, job search and overall professional development. We reach up to 80,000 ambitious (student) candidates a year, learn all about their ambitions, preferences and interests, and help them set goals on the horizon and create the roadmap to achieve them.

RECOGNIZE TALENT
Mentality and drive over
skills and background.

COLLECTIVITY
Joppers don't work for us,
but with us.

REWARD AMBITION
A dedicated candidate
deserves more!
Because we work with Young Professionals we focus on guiding candidates and developing talents. The Jopp community consists of smart people who, like us, are ambitious, driven and fun and show this every day at the workplace of our partners. That is why we select critically and focus on quality over quantity, attitude over skills and do we search for drive, curiosity and commitment. We do this with active cooperation with our partners and select the best candidates accordingly.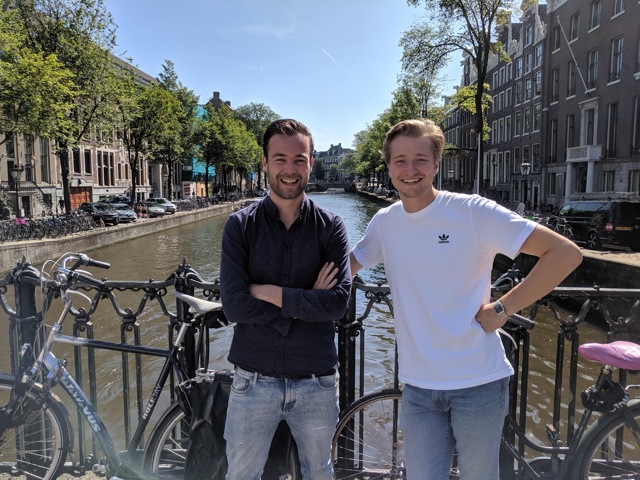 Founded on the Herengracht
In 2018, Jopp was founded by Maarten & Thomas. This happened in a tiny office on the Herengracht. The shared working space measured approximately 2m2. Soon they made the choice to go for a more spacious office on Admiralengracht. This is where the first staff members were welcomed and Jopp's growth spurt began. After a short period on Admiralengracht, the Adam Tower became the next workplace, first with one office and then a second. This is where Jopp was really formed. Even more great partners and therefore even more great people were welcomed. We currently have a nice office (back) on the Herengracht, a few doors down from where it all started. Below are all the people that made it happen.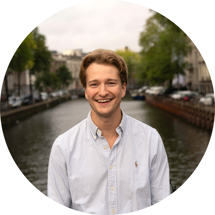 Maarten Schram
Operations Manager
Co-Founder Jopp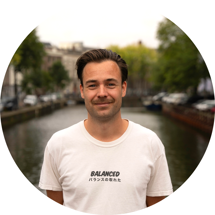 Thomas Lock
Head of Partnerships
Co-Founder Jopp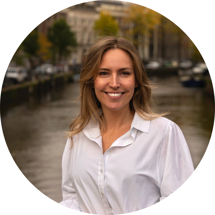 Danielle Jonkman
Sales manager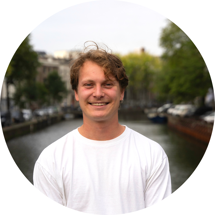 Yannick Steensma
Team Lead Talent Management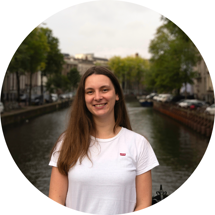 Jessica Sikkenga
Talent Manager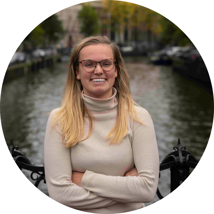 Daniëlle Krop
Backoffice Manager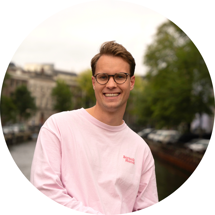 Justin Wiggers
Project Manager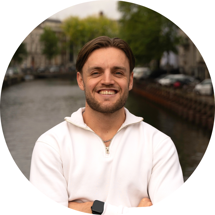 Bart Schottert
People Manager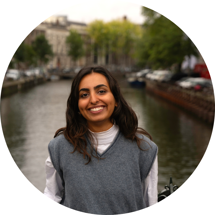 Malaika Salman
Creative and Marketing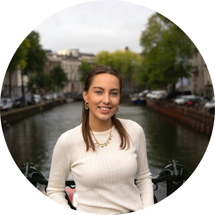 Valerie Kuijt
Junior HR Advisor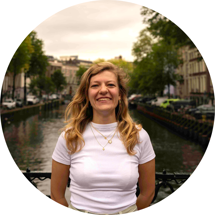 Céline Luyckx
Talent Manager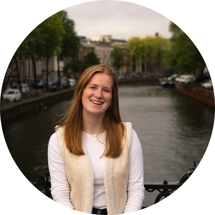 Lotte in 't Veld
Talent Manager Intern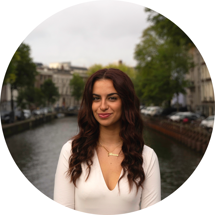 Shireen Ammar
Talent Manager Intern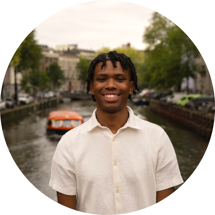 Miles Verbond
Sales Working Student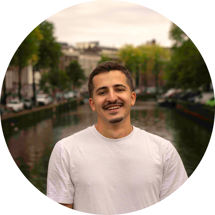 Vladimir Genov
Communications Manager